See and Enjoy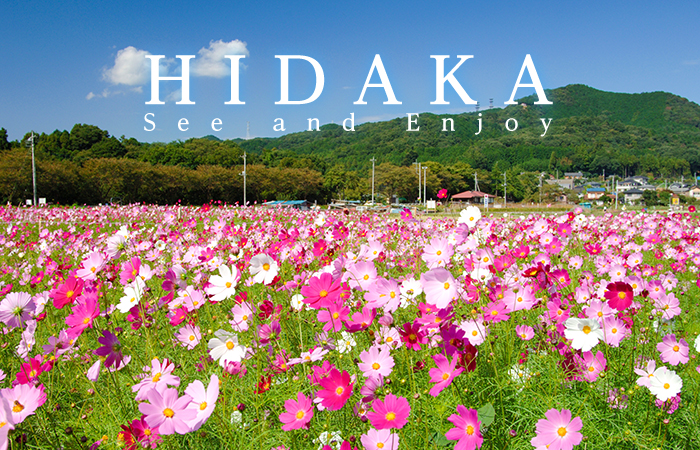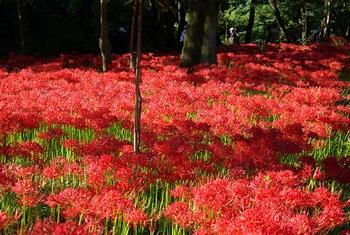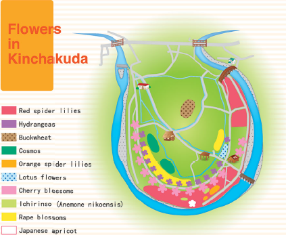 The clear waters that run through Hidaka City and the meandering fluw of the Koma River has over time created a land formation.This shape is said to resemble a "kinchaku" or drawstring pouch and was,thus,named Kinchakuda("pouch field")
The plain is surrounded by 22 hectares of water and it has fields of rape blossoms and cosmos.In the center,a massive cluster of "manjushage" (red spider lilies)burst open in the autumn,painting the whole area a deep red color,and all around a red carpet of flowers appears.
Read more about Kinchakuda Manjushage Park
Mt.Hiwada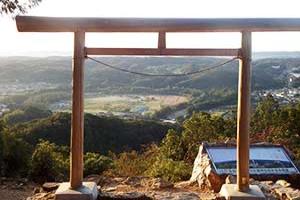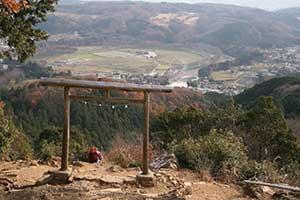 At 305M above sea level,this mountain is a well-known symbol of Hidaka.At the top,there is a Hokyoin pagoda of cultural significance,a maintained hiking course,and outstanding panoramic views.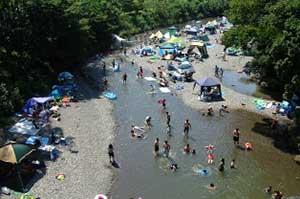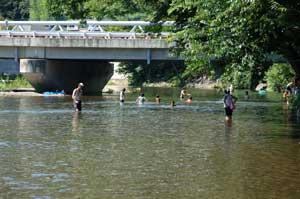 One hour from central Tokyo.Enjoy an easy day of play at the river with family and friends.
The name "gojo" is based on the five virtues of compassion,justice,gratitude,wisdom,and honesty.The waterfall is only about 12 meters,but locals boast with pride about the amount of water that spills.At the bottom of the falls,Takifudoson(a deity that is believed to reside at the bottom of the falls)is paid homage.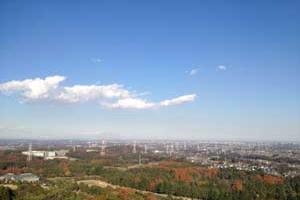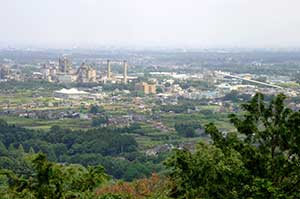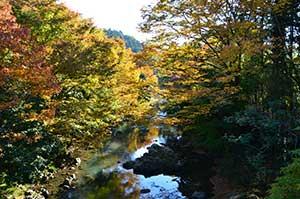 更新日:2017年06月01日